Berks Personnel Network (BPN) offers guidance and support to employers to promote the successful employment of people with disabilities.
Recruitment
The professional staff of BPN assists employers to recruit employees with disabilities by recommending qualified candidates and facilitating the job hires. 
Job Coaching
Custom job coaching services are provided on an as-needed basis to support employees in fulfilling their job responsibilities to the satisfaction of their employers.
Job Retention
BPN staff can also help employers retain existing employees with disabilities by developing and implementing performance improvement plans to address identified issues.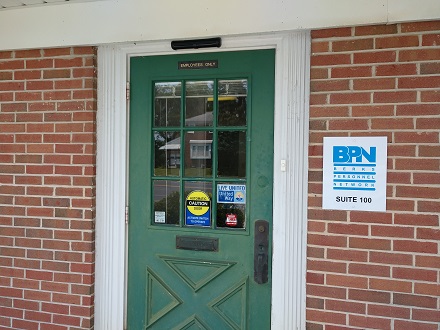 Additional resources to employers include:
Information about tax credits
Guidance regarding the Americans with Disabilities Act (ADA) and job accommodations
Collaboration with employers to meet federal contract compliance regulations
Disability awareness and sensitivity training
For over 30 years, BPN has been helping local employers build diverse workforces and realize the benefits of hiring people with disabilities. Benefits include:
Positive image in the community
Increased customer loyalty
Culture of inclusion
Higher retention rates
The offices of Berks Personnel Network are open Monday-Friday, 8am-5pm.  Appointments are suggested.   For more information, email BerksPersonnelNetwork@trsinc.org or call 610-288-1448.  Fax 610-374-9920.